Looking for the Best Roofers? Read our Roofer Reviews!
You can share your experience with our Brisbane and Sunshine Coast roofing contractor's online.
If you're a current or previous client of ours, our commercial and residential roofing experts would much appreciate if you could please write a roofing company review of The Roofing Group on either Google or Facebook.
Take a look below to read some of the roofer reviews our roofing experts have received to date.
GOOGLE REVIEWS FACEBOOK REVIEWS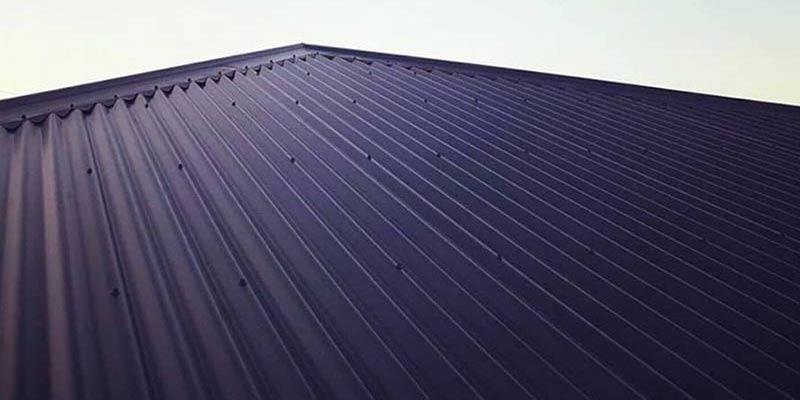 Highly recommended for professional residential roof replacement
"We recently contacted The Roofing Group to repair some guttering and replace the roof on our investment property. It was refreshing to see how professional Jonas, Ada and the team at The Roofing Group worked with us from start to finish. The communication throughout the project was impressive and Jonas was able to make suggestions to really add value to our house. One thing that really stood out for us was a check-in after the project was completed to see if we were happy with the job. This shows The Roofing Group really cares about their customers and the end result. I would highly recommend The Roofing Group for any roofing projects."
– Jason Loft
---
Always professional, prompt and full of knowledge
"Jonas and the crew have completed various jobs for us at Caloundra Central Apartments. Always professional, prompt and full of knowledge. We would recommend The Roofing Group for any job big or small."
– Kym Reck, Caloundra Central Apartments
---
Impressed with approach to roof leak repair
"Jonas came out to our business for a quote on a leaking roof. When on the roof he found a 40cm rusted hole and some other areas of attention that need fixing. He didn't have all the gear with him at the time, however he was back to following day to fix the hole in roof (temp basis) until he could get the quote done for us. He went well beyond what was expected for a quote. I have already spread the word about his service. This business is going places."
– Graham Vea Vea, BP Wacol Truckstop
---
Top job with replacement of old rusted roof
"Jonas and the team did a great job replacing our old rusted roof. They did the roofing work on our neighbour's house and asked about them doing the replacement work on our place. Happy with everything they've done."
– Benjamin Ellerston
---
Prompt and cost-effective roofing and gutter repairs
"Jonas was prompt and professional. He explained the work required in detail and provided the exact time he would come. He completed my roof and gutter repairs quickly for a reasonable price. The communication from Jonas and his admin team was clear and responsive."
– Amanda Pigott
---
Professional asbestos removal and Colorbond roof installation
"Jonas and the team helped with removing our old asbestos roof and replacing with Colorbond. Couldn't be happier with the result. The team were professional, punctual and a pleasure to work with. Couldn't be more thankful and will be recommending to all our friends."
– Sanela Levaja
---
Site spotless at completion of re-roofing project
"Turned up on time, super respectful and courteous, and did a fantastic job. They even took away the old roofing materials and cleaned the site spotless before they left. Just a great job and amazing service."
– Ben Ferguson
---
Professionalism, knowledge, efficiency and care
"Thank you for your professionalism, knowledge, efficiency and care. It meant very much to me. In fact, due to this experience I will return to you in the future if and when I need your assistance. I will be pleased to recommend you to others too."
– Allison Halfpenny
---
Excellent work with Zincalume roof installation
"Jonas and his team did a wonderful job replacing our Zincalume sheeting. I recommend The Roofing Group to anyone because Jonas arrived to quote for the job same day I called him; he advised on the other necessary jobs that needed attention, such as the guttering, but also on what didn't need to be done. He was able to start the following week, his customer service was impeccable, his quote was reasonable and the boys did a very tidy job and kept the yard tidy as they worked. Excellent work The Roofing Group!"
– Sarah-Jane Robson
---
First-rate re-roofing project with five-star service
"People I have just had my roof replaced by this company. And wow, certainly five-star service and the product has definitely reformed my home. The guys who work for this company are first-rate, polite, helpful and very thorough. They keep you informed all the way through the job, explain everything to you, which was a great help to me being a female and not understanding what is actually involved with a job like this. Give this small company a go, you will not be sorry. Since my job has been finished I have had compliments on how it has transformed my home and how good it looks. Thanks guys I really appreciate your hard work."
– Cynthia Hitchens
---
Efficient asbestos removal and Colorbond roofing installation project
"We would like to thank Jonas and his team for being professional and keeping his promise by ensuring we had a water-tight roof during the two recent heavy rain events. What Jonas said, he did, and we could not fault his workmanship. The team worked quickly and efficiently and ensured our roof was asbestos-free and we now have a great new Colorbond roof. Our project was not the usual and he worked in with us to ensure we had a happy outcome. Communication was the key to this success. We would highly recommended The Roofing Group if you are considering a professional roof and guttering company."
– Kenneth Kite
---