Asbestos Removal Brisbane & Sunshine Coast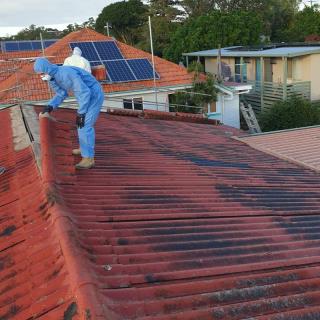 As one of the leading asbestos roof removal companies in Brisbane and Sunshine Coast, The Roofing Group provide 100% safe, fully licensed asbestos removal services using top-of-the-line equipment, best practice methods and adhering to all safety standards.
Asbestos is common in and under sheet roofs on older properties. Depending on the age of your property, the roofing materials used may contain asbestos, a leading cause of mesothelioma, asbestosis and lung cancer, which means the utmost care is required with its removal and disposal.
Many homes with asbestos roofing ultimately cause no harm, however they do carry a risk, as normal wear and tear can release asbestos fibres over time. Certainly following damage to the roof, whether from an accident, storm or natural disaster, significant amounts of potentially cancer-causing particles will likely released. It's far better to be safe than sorry.
No matter where you are located across the Sunshine Coast and Brisbane, asbestos roof removal can be carried out by our licensed professionals.
Our asbestos removal Brisbane based company can check whether your roof or roof space/void contains asbestos and give advice about the removal options are available to you.
What is Asbestos?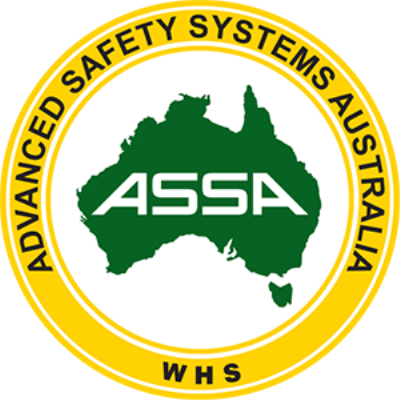 Asbestos is a naturally occurring mineral that contains strong fibers that have excellent durability, fire resistance and insulating properties. Asbestos fibres are often invisible to the naked eye, can float in the air for a long time and can be inhaled into the lungs. It is an extremely dangerous substance to inhale at any level.
In the past, asbestos was mined and used to make many different materials. Materials containing asbestos were very common in the Australian residential building industry between the 1940s and late 1980s, before their production stopped.
In terms of roofing materials, asbestos was most commonly used in cement sheeting. However, it can also be found in other roof sheeting, cement tiles, the lining under eaves and chimney flues.
Asbestos Roof Removal Services
If you're searching for professional, licensed asbestos roof removal companies, The Roofing Group is fully equipped to handle the project.
The Roofing Group is licensed by the Queensland Government for Class B asbestos removal (licence number 2320812).
Asbestos removal is a complex subject, so if you'd like more information about the process, amount of work involved or associated costs please get in touch.
GET AN ASBESTOS ROOF REMOVAL QUOTE
The roofers professionals who take pride in their safety record
"Jonas and the team helped with removing our old asbestos roof and replacing with Colorbond. Couldn't be happier with the result. The team were professional, punctual and a pleasure to work with. Couldn't be more thankful and will be recommending to all our friends.." ~ Sanela Levaja via Google Reviews
"We would like to thank Jonas and his team for being professional and keeping his promise by ensuring we had a water-tight roof during the two recent heavy rain events. What Jonas said, he did, and we could not fault his workmanship. The team worked quickly and efficiently and ensured our roof was asbestos-free and we now have a great new Colorbond roof. Our project was not the usual and he worked in with us to ensure we had a happy outcome. Communication was the key to this success. We would highly recommended The Roofing Group if you are considering a professional roof and guttering company." ~ Kenneth Kite