Gutter repair or replacement services
DO YOU HAVE Rusted Areas on your GutterS &/or Downpipes?
Are your roof, gutters or down pipes rusted and/or leaking? Don't leave it until storm season. You need to get it fixed now before it is too late!
Roof and gutter maintenance should be performed on a regular basis to ensure you steer clear of a disaster. If you haven't had your roof inspected in a while, it is time to ensure there are no problems.
The Roofing Group can help locate the issues and offer advice, carry out gutter cleaning, gutter repair or gutter replacement as required and generally ensure everything looks like new and works as it should.
The roofing experts who take pride in quality workmanship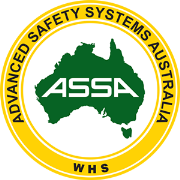 "Jonas and his team did a wonderful job replacing our Zincalume sheeting. I recommend The Roofing Group to anyone because Jonas arrived to quote for the job same day I called him; he advised on the other necessary jobs that needed attention, such as the guttering, but also on what didn't need to be done. He was able to start the following week, his customer service was impeccable, his quote was reasonable and the boys did a very tidy job and kept the yard tidy as they worked. Excellent work The Roofing Group." ~ Sarah-Jane Robson
"We recently contacted The Roofing Group to repair some guttering and replace the roof on our investment property. It was refreshing to see how professional Jonas, Ada and the team at The Roofing Group worked with us from start to finish. The communication throughout the project was impressive and Jonas was able to make suggestions to really add value to our house. One thing that really stood out for us was a check-in after the project was completed to see if we were happy with the job. This shows The Roofing Group really cares about their customers and the end result. I would highly recommend The Roofing Group for any roofing projects." ~ Jason Loft via Google Reviews