Your Sunshine Coast & Brisbane roofing services experts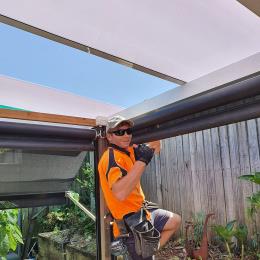 A Queensland family-owned-and-operated company, servicing all areas within the Sunshine Coast, Brisbane and surrounding areas, The Roofing Group has a proven track record in roof construction, roof repairs, asbestos roof removal and many other roofing services.

Using top-of-the-range BlueScope Steel iron roofing materials such as Colorbond or Zincalume, whether working on a new roof or undertaking a re-roofing project, The Roofing Group is able to handle residential or commercial roofing projects of any size. No job is too large or too small, from a patio to a warehouse.

Known for their problem-solving capabilities, achieved through extensive knowledge of the construction industry, The Roofing Group's team is renowned for getting on with the job and completing it effectively and efficiently.
Your first choice for Brisbane or Sunshine Coast roofing contractors - with a service area extending north to Gympie - The Roofing Group specialises in:
Re-roofing
Roof repairs
Roof maintenance
New roofing
Down pipes
Roof vents
Commercial roofing
Fascia and guttering
Roof insulation
Asbestos roof removal (class B asbestos removal license number 2320812)
Skylight installation
Wall cladding
The Roofing Group's attention to detail, quality workmanship and value-for-money set it apart from other local roofing contractors.
Quick to respond, with a reputation for keeping our customers up-to-date and fully informed on the progress of any project, you can also rest assured that The Roofing Group is fully licensed, fully qualified and have full insurance cover including public liability, asbestos risk, contractor liability and workers compensation.

Safety is our No.1 priority. We have an outstanding safety record and adhere to safety procedures and guidelines in every project we undertake.

The right roofing solution for your home or business
Like you, The Roofing Group's team members love their homes. So when there's something that needs fixing or improving with one of their own roofs, they're not interested in the easiest fix. They look for the right solution, that being the one that will effectively resolve the problem.
The Roofing Group takes the same approach for each and every customer when it comes to Sunshine Coast and Brisbane roofing services: listening to you, working out what the issue is and calling on the team's collective vast experience and expertise to determine the best roofing solution for you.
Great pride is taken in only using quality materials manufactured to the highest industry standards, to give customers the ultimate peace of mind.
Materials are sourced from highly reputable suppliers such as those shown below, including Colorbond or Zincalume roof sheets and wall claddings from Queensland Sheet Metal and superior-performance Rhino roofing insulation solutions from Thor Building Products.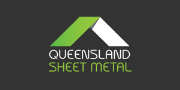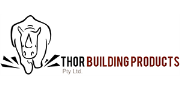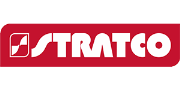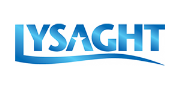 What The Roofing Group customers say
"Jonas and the team did a great job replacing our old rusted roof. They did the roofing work on our neighbour's house and asked about them doing the replacement work on our place. Happy with everything they've done." ~ Benjamin Ellerston via Google Reviews
"We recently contacted The Roofing Group to repair some guttering and replace the roof on our investment property. It was refreshing to see how professional Jonas, Ada and the team at The Roofing Group worked with us from start to finish. The communication throughout the project was impressive and Jonas was able to make suggestions to really add value to our house. One thing that really stood out for us was a check-in after the project was completed to see if we were happy with the job. This shows The Roofing Group really cares about their customers and the end result. I would highly recommend The Roofing Group for any roofing projects." ~ Jason Loft via Google Reviews